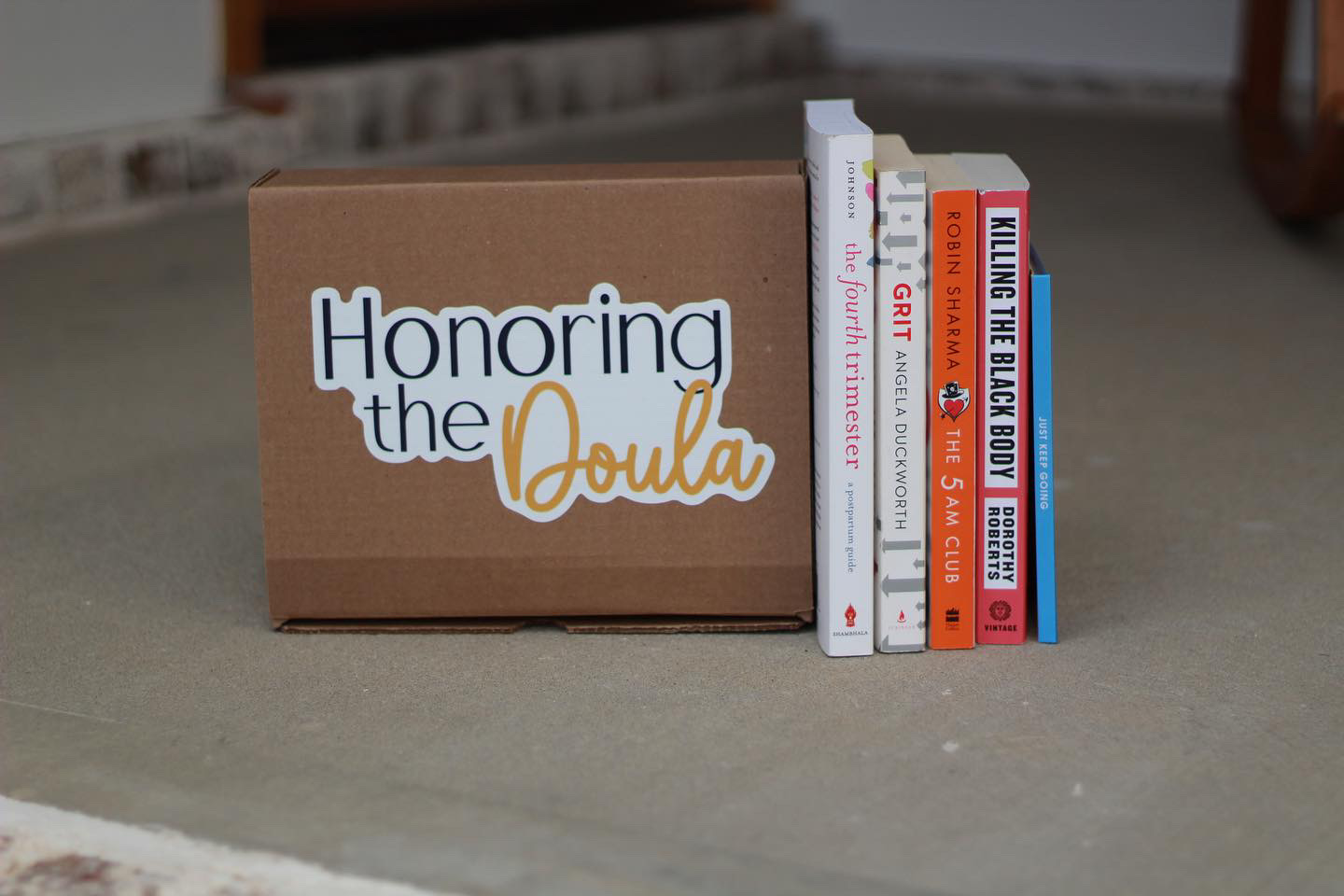 Honoring the Doula Subscription Box
Join Now and don't miss out on the #1 subscription box created for Doulas! A curated box with 3- 5 items centered around the personal or professional development book of the month. 
Honoring the Doula monthly subscription box. This monthly box will include 3-5 items centered around that's months book. These books will vary from month to month and include self-help books, business books, and books based on our profession- taking us deeper into the old, present, and future theories and thoughts around birth work! In addition, each month will include a workbook to serve as a road map walking you through the box! In addition to the book, additional items in the box could include a self-care item, an office item, or an item to share with your next client.